Register
Whether you are a new or returning player, we're excited that you've chosen to enjoy your rugby with us at Dee Why Lions.
Minis Rugby (U6 – U9)
The Minis Competition is coordinated by Warringah & Manly Junior Rugby Union Clubs.  Participating clubs are: Allambie, Dee Why, Collaroy, Manly, Narrabeen, Newport, Seaforth, Terrey Hills, Wakehurst
The competition is open to both boys and girls and runs from March to August each year, with games scheduled at the above clubs on Saturday mornings.
Our U8/U9 Girls also participate in the Sydney North Girls Rugby (SNGR) competition held at Terrey Hills Rugby Club.
Junior Rugby (U10 – U18)
For the 2022 season, Sydney Junior Rugby Union (SJRU) and Sydney North Girls Rugby (SNGR) are planning to run the following competitions:
Boys
SJRU Sizzling 7s : 13 February – 20 March
SJRU Junior XVs : 27 April – 4 September
SJRU Spring 7s: 16 October – 27 November
7s games are played on Sundays and XVs games are played Friday evenings or Sundays.
Girls
SJRU Sizzling 7s: 19 February – 2 April

SNGR 7s (U11) / Junior XVs (U13 – TBC): May – June Dates TBC

SJRU Frosty 7s: 18 June – 3 September

SJRU Spring 7s: 15 October – 26 November
All games are played on Saturdays.
---
2022 Registration Costs
Minis Rugby
U6 – U7 : $100
U8 – U9 : $115
Junior Rugby
Sizzling 7s : $120
(includes NSW Rugby fee for whole year if registering for this first)
Junior XVs : $195 (or $154.75 if already registered for Sizzling 7s)
Spring 7s :  TBD
The NSW Governments Active Kids Program will enable you to receive $100 voucher per eligible child to contribute to the registration fees to play rugby at the Dee Why Lions. You will need to apply for your voucher before you register. You will be able to 'Add Active Kids Voucher' on the Registration Summary screen when registering.
How to Register
The Sydney Junior Rugby Union will again be using the Rugby Xplorer registration platform for the 2022 season for all Mini and Junior registrations.  You can access Rugby Xplorer online or use the Rugby Xplorer App on your smart device (available for both IOS and Android).
Before you start, please:
Check that you can access Rugby Xplorer online or download/update to the latest version of the Rugby Xplorer App
Apply online for your NSW Government Active Kids Program voucher
Record your child's height (cm) and weight (kg)
Have Credit/Debit Card (Visa or MasterCard) ready
---
Register Online
If you're on your PC or laptop you can:
---
Download the App
If you're on your smart device you can use the app to register:

---
Tips for Registering
If you have registered to play rugby before, you should be able to login with your email address.
If you have forgotten your password, use the Reset Password link on the login page.
Once you have logged in, go to Register in the menu (click More in the app to view the menu), then select which person you would like to register.
Click on Find a Club
Select the relevant player under Who would you like to register? and hit Next.
If you need to add a new player, select "Link a new person" and complete the required details.
Which club would you like to register to?
Enter/select 'Dee Why JRUFC' and hit Next
Registration Type
Select the following details
• Role: Player
• Registration Type:
Select '7s Junior' – register for this first if playing Sizzling 7s (Boys or Girls); OR
Select '7s Junior Girls' – register for this if playing the entire 7s season, i.e. Sizzling 7s, Frosty 7s and Spring 7s
Select 'XVs Juniors' – register for this if playing Minis or SJRU Juniors
Note:  DO NOT select 'Touch 7s Summer'
If playing both Sizzling 7s and SJRU Juniors, you will need to register separately for both '7s Junior' and 'XVs Juniors'
• Duration: Season
then hit Next
Personal details
Check / update details and hit Next
Profile Photo
Upload a photo and hit Next (or you can hit Skip and upload this later)
Additional details
Complete required details and hit Next
Emergency contact details
Check / update details and hit Next
Additional questions
Complete details (Height, Weight, School) and hit Next
Add saleable item
This section does not apply for 'XVs Juniors' registration.
This section will appear if you are registering for 7s Juniors / 7s Junior Boys  / 7s Junior Girls – you must enter '1' here.
Hit Next.
Registration Summary
Check the details – if registering for Junior XVs it should total $195 or $154.75 (if you registered for 7s first) less any sibling or other discounts.
You can Add Active Kids Voucher on this screen, if applicable.
There is also an option to Donate to my club on this screen.
Once everything has been completed, read and check the box for 'I have read and agree to the National Terms and Conditions' then hit Pay.
Enter credit/debit card details or select to pay via zip.
Hit Make payment.
Next, select Dee Why JRUFC as your club.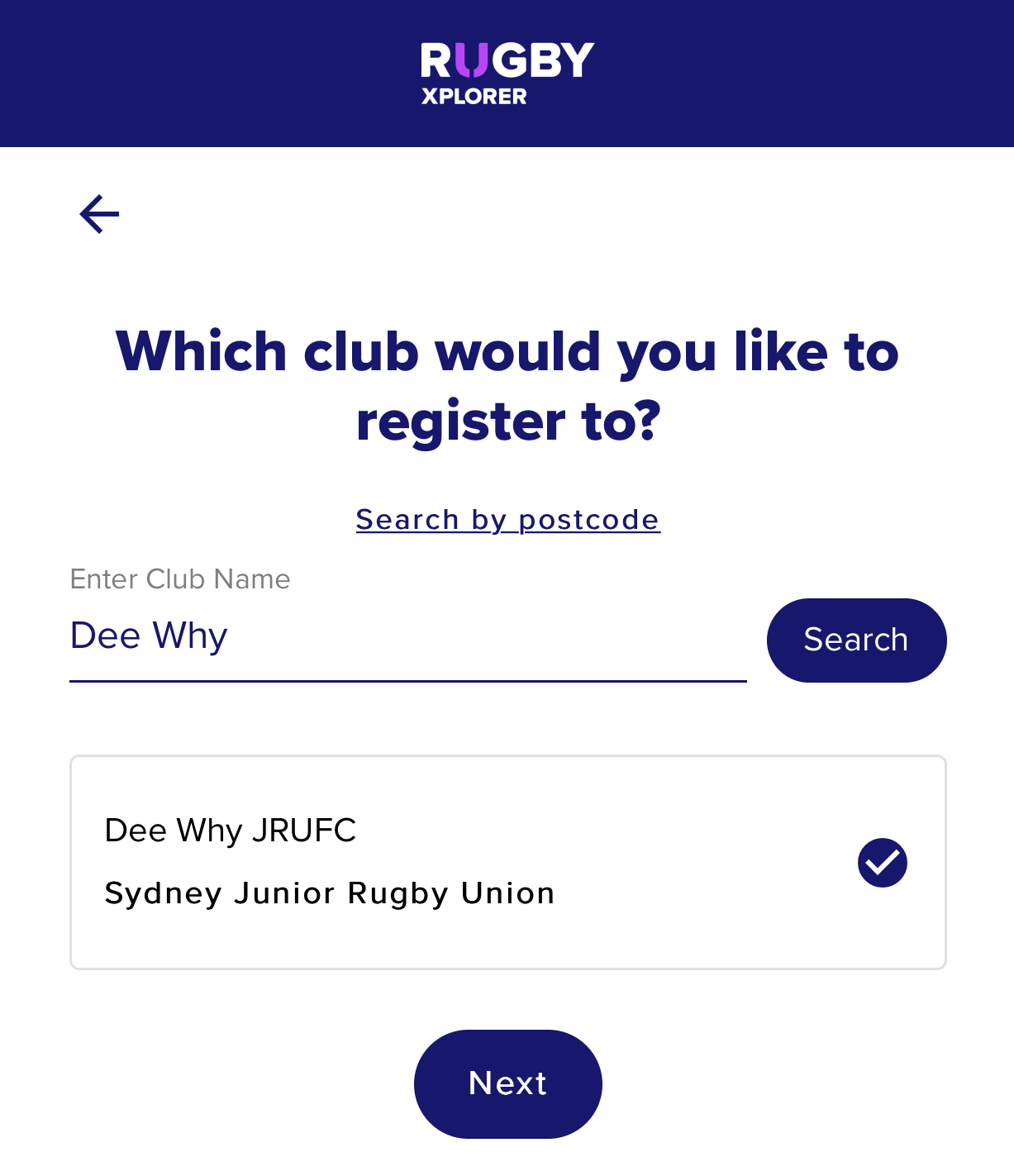 When asked for your registration, select 7s Junior (if registering for Sizzling 7s) or XVs Juniors.  These options apply to both boys and girls playing Minis, 7s and XVs competitions.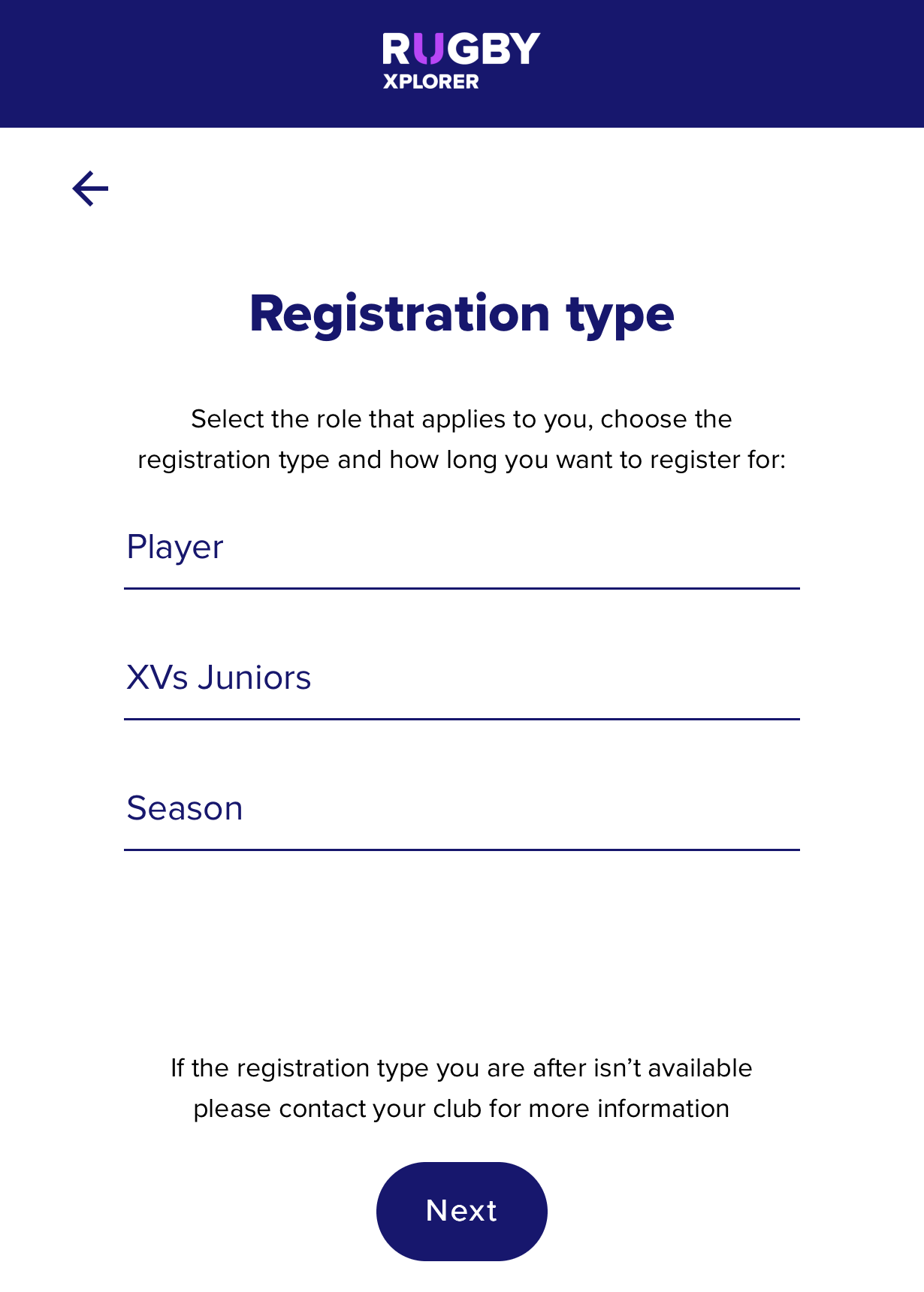 If you have any problems, please email registrar@deewhylionsrugby.com.au
Seniors / Oldies
If you're interested in joining us and would like to get in touch, call our Seniors Coordinator (Shaun Adlam; 0411 114 962), our Oldies Coordinator (Rob Stephens; 0416 219 966) or please contact us here.