Register
Whether you are a new or returning player, we're excited that you've chosen to enjoy your rugby with us at Dee Why Lions.
The majority of our games are played between April and August each year and we usually begin training a month or so in advance. Prior to the season commencing all players need to be registered to play.
Registration costs for the 2020 season are:
Minis Rugby (U6 – U7) will be $100
Minis Rugby (U8 – U9) will be $110
Juniors Rugby (U10 – Opens) will be $190
The NSW Governments Active Kids Program will enable you to receive $100 voucher per eligible child to contribute to the registration fees to play rugby at the Dee Why Lions. You will need to apply for your voucher before you register. You will be prompted for the voucher number as part of the registration process.
---
Minis / Juniors Registration
The Sydney Junior Rugby Union will again be using the Rugby Xplorer registration platform for the 2020 season for all Mini and Junior registrations.  You can access Rugby Xplorer online or use the Rugby Xplorer App on your smart device (available for both IOS and Android).
Before you start, please check that you have access to:
Download the Rugby Xplorer App
Apply online for your NSW Government Active Kids Program voucher
Check your child's height (cm) and weight (kg)
Child's birth date, with proof of age
Credit/Debit Card (Visa or MasterCard)
---
Register Online
If you're on your PC or laptop you can:
---
Download the App
If you're on your smart device you can use the app to register:

---
Tips for Registering
If you have registered to play rugby before, you should be able to login with your email address.
If you have forgotten your password, use the Reset Password link on the login page.
Once you have logged in, go to Register in the menu (click More in the app to view the menu), then select which person you would like to register.
Next, select Dee Why JRUFC as your club.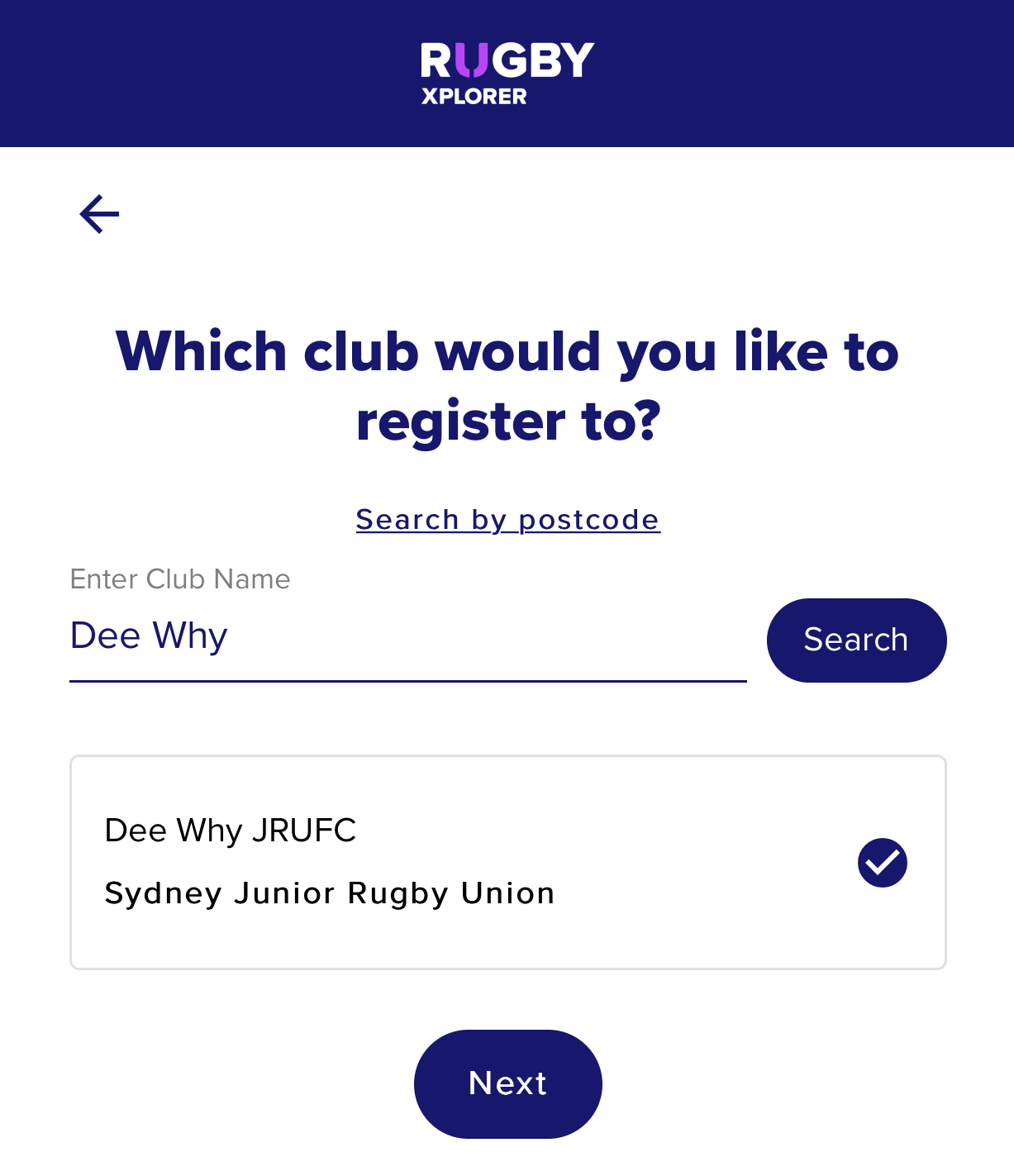 When asked for your registration, select XVs Juniors.
(Select this option for boys or girls playing Minis, Juniors or Girls competitions).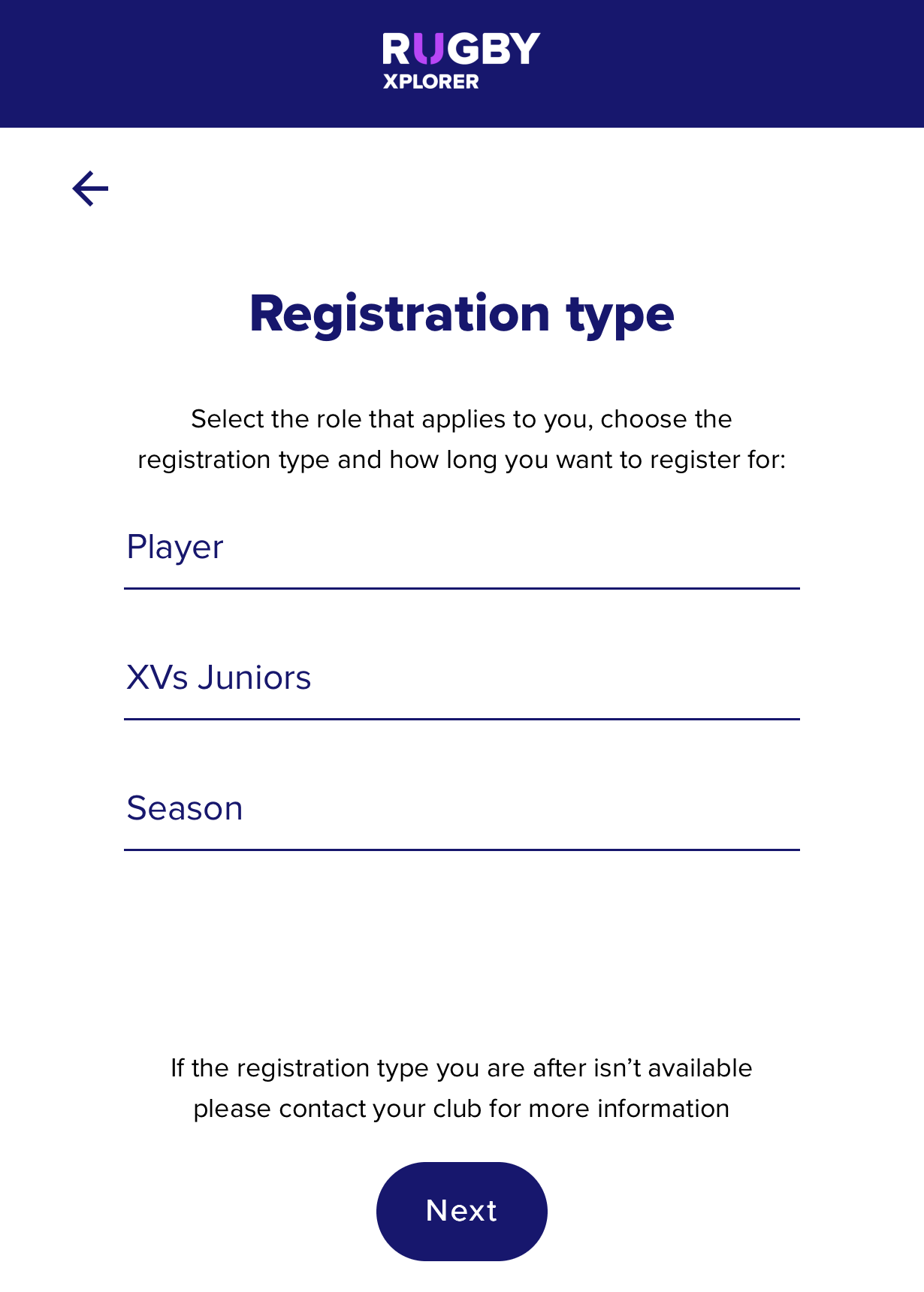 To assist you with the registration process Rugby Australia have supplied a user guide .  Should you still have questions please email registrar@deewhylionsrugby.com.au
Seniors / Oldies
If you're interested in joining us and would like to get in touch, call our Seniors Coordinator (Shaun Adlam; 0411 114 962), our Oldies Coordinator (Rob Stephens; 0416 219 966) or please contact us here.